Do you require drain unblocking services Harare?
Other than septic tank emptying services, we also offer affo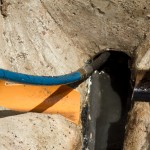 rdable and timeous drain unblocking services in Harare. Over time, it's normal for a toilet, sink or drain to become blocked. This is so because these areas are frequently used.
When this happens, we recommend that this situation be attended to as quickly as possible. This is because the toilets could over flow. Moreover, pipes could burst. At SEHRE, we understand flexibility.